CES, the largest tech event of the year, is underway right now. Several exciting new tech products have already been unveiled, including a new smartphone from Samsung and a wireless TV from LG. Learn more about these exciting new tech products and the hottest tech trends of 2023.
---
Top products in this article
Samsung Galaxy Z Flip 4 (256 GB), $900 (reduced from $1,100)
Citizen CZ smartwatch (2nd generation), $425
---
The tech of the future is here, with tons of new releases and major advancements. Each year, companies go to CES to showcase their most innovative new and upcoming releases. Some are already available for preorder now. We've also compiled some of the best tech you can buy for 2023 right now.
Keep reading to explore the latest tech unveiled this week at CES and the hottest tech trends of 2023.
Samsung foldable devices are already one of the hottest trends of 2023
Samsung generated a lot of buzz this week with a prototype of a new foldable display, tentatively labelled the Flex Hybrid. It is unclear exactly when the Flex Hybrid will be available but you can purchase Samsung's other two foldable smartphones, the Samsung Galaxy Fold 4 and Samsung Galaxy Flex 4, right now. 
Samsung Galaxy Z Flip 4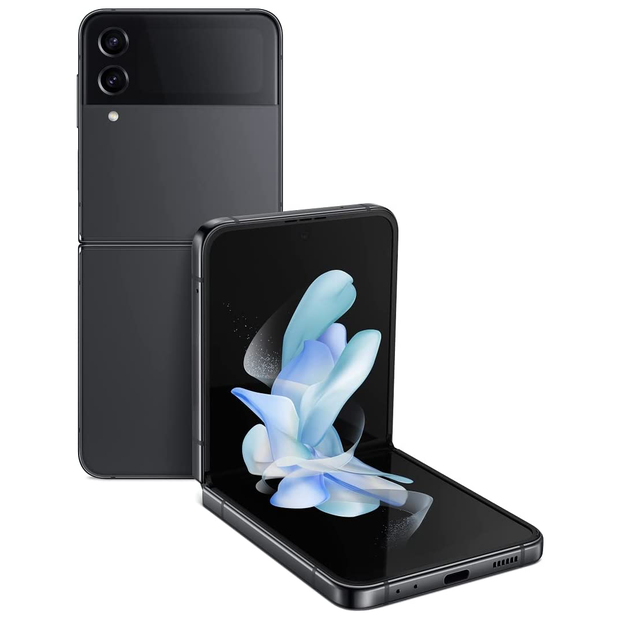 The new Galaxy Z Flip 4 offers enhanced charging support, an upgraded processor chip and some notable camera upgrades. The Samsung Galaxy Z Flip 4 includes two rear cameras — a 12-megapixel primary camera and a 12-megapixel ultra-wide. The rear cameras convert to front-facing selfie cameras with a flip of the phone. The Galaxy Flip 4's Flexcam camera captures vivid photos at a wide range angles. It also offers a mode to capture better photos at night.
The smartphone features a 6.7-inch foldable display screen with Gorilla Glass Victus Plus. This upgraded Gorilla Glass offers improved scratch resistance and durability. The Galaxy Z Flip 4 supports 25 W wired charging and features 15 W wireless charging support, another upgrade from the Samsung Galaxy Z Flip 3.
Samsung Galaxy Z Flip 4 (256 GB), $900 (reduced from $1,100)
---
Samsung Galaxy Z Fold 4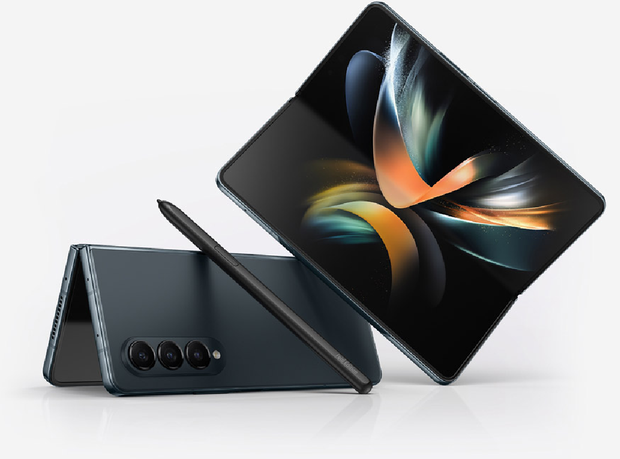 The brand new Samsung Galaxy Z Fold 4 offers a 6.2-inch outer display with a folding design. The Galaxy Fold 4 is also a bit lighter than the previous model and includes a slimmer hinge. 
The smartphone offers a 50-megapixel primary camera, 12-megapixel ultra-wide camera and 10-megapixel telephoto camera on the back. It also includes a 10-megapixel selfie camera on the front. A new taskbar is designed to make multi-tasking easier. The 120 Hz refresh rate supports seamless gaming when in immersive mode (that is, when the Galaxy Z Fold 4 is fully folded out for a flat tablet-like design).
Samsung Galaxy Z Fold 4 (128 GB), $1,361 (reduced from $1,800)
---
Samsung also unveiled a new budget-friendly smartphone
Samsung is one of the biggest tech trendsetters of CES and 2023 overall. In addition to pioneering the foldable smartphone trend, the tech giant is also setting another trend for the new year; affordable smartphones.
Samsung unveiled a new affordable smartphone at CES. The Samsung Galaxy A14 5G will deliver on Samsung's goal of providing affordable, innovative smartphones that are accessible to more people. The phone will feature many of the beloved features offered in other Samsung smartphones, like the Samsung Galaxy S22, in a more affordable option.
The phone will be available for pre-order starting on Jan. 12. It will be available in black with 64GB of storage. Buyers will have the option to expand up to 1TB with a microSD card.  
In the meantime, you can check out one of Samsung's other A-series smartphones. The Samsung Galaxy A53 5G isn't quite as inexpensive as the A14 5G, but it is on sale now at Amazon for a great price.
Samsung Galaxy A53 5G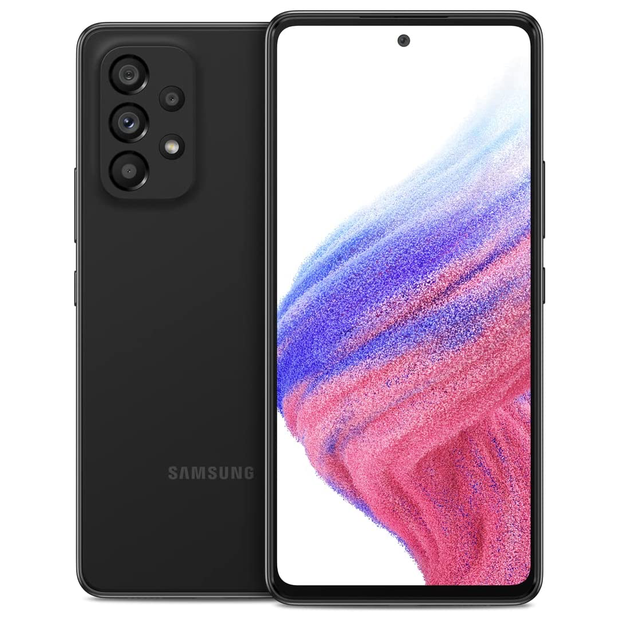 The Samsung Galaxy A53 5G offers a long-lasting battery, fast performance and expandable storage. It features an intelligent camera with image stabilization to help you take great photos and videos. The phone also includes multi-layered security to keep your device and information secure.
Samsung Galaxy A53 5G, $349 (reduced from $450)
---
You can now get a Ring camera for your car 
Ring video doorbells and home security cameras are a staple among homes, but now you can get a Ring camera for your car.  
Ring car camera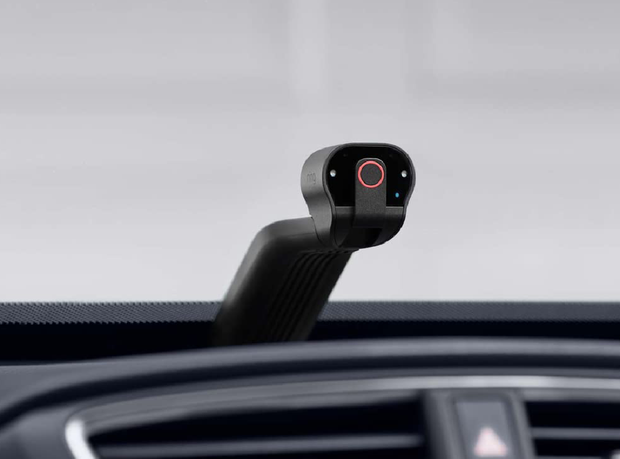 This car camera from Ring acts as a dash cam and security camera. The Ring car camera features a dual-facing HD camera system with two wide-angle cameras with night vision, one road-facing camera and one cabin-facing to monitor the interior of your car and protect against break-ins.
The Ring car camera is available for pre-order now. It is scheduled for release on Feb. 15. The new car camera will retail for $200.
---
Tech displays built for artists are an emerging trend for 2023
One of the year's biggest trends is tech built for artists with enhanced color accuracy and display quality. Digital artists and video editors will have plenty of new computer monitor and tablet options to choose from in 2023.
ASUS ProArt OLED display professional monitor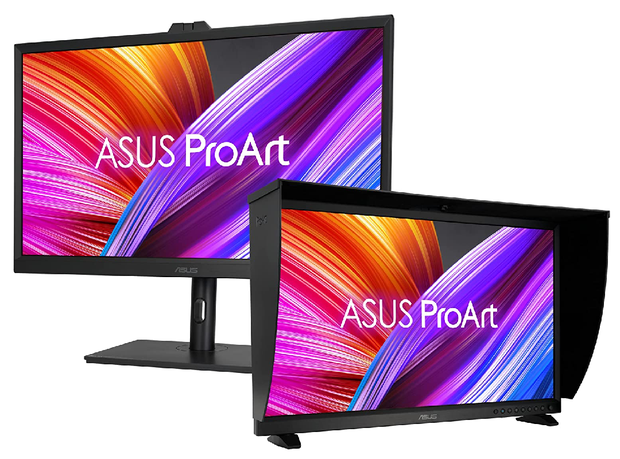 During CES, ASUS announced plans to expand its ProArt OLED lineup with a new monitor; the ASUS ProArt Display OLED PA32DCM.
Designed for creative professionals, the ProArt Display OLED display offers lifelike, detailed visuals. The new monitor will offer exceptional colors, thanks to true 10-bit color depth. It also supports multiple HDR formats and ASUS ProArt Hardware Calibration technology for enhanced color accuracy.
The latest models will not be released until later this year, but you can get the first ASUS ProArt OLED monitor now. This model was introduced in the fall of last year.
ASUS ProArt OLED display professional monitor, $3,499
---
Kindle Scribe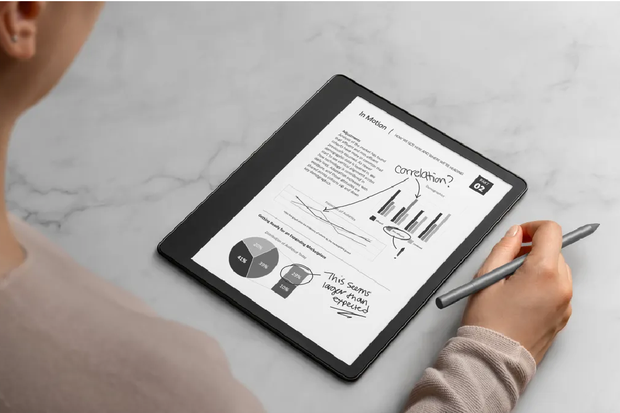 This new Kindle features a larger 10.2-inch screen and a stylus for note-taking or drawing. This makes it a superior option for students, business professionals and artists who want a portable e-reader with an option for taking notes on the go.
Kindle Scribe, $295 (reduced from $340) 
---
11″ Apple iPad Pro 4th generation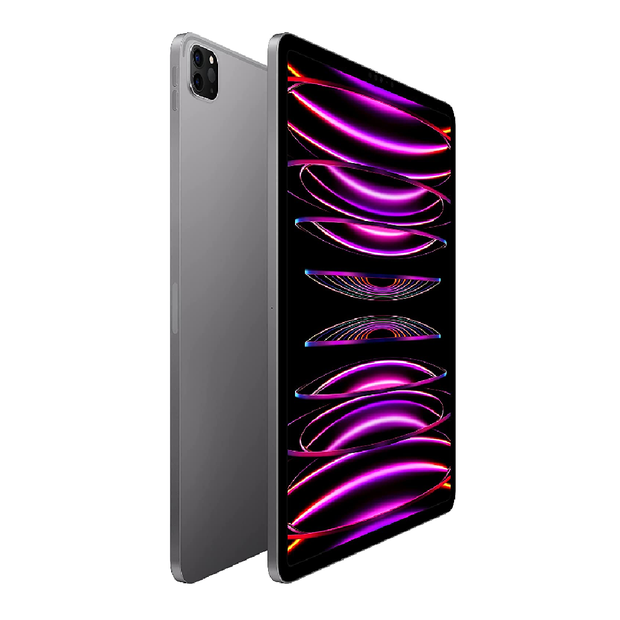 The latest iPad Pro launched at the end of 2022 with several major upgrades, including some for digital artists. One of the most notable changes is that the 2022 iPad Pros are equipped with the M2 chip, the same fast and powerful chip included in the latest MacBooks. The M2 chip makes this the fastest iPad yet — and an excellent choice for video editing, streaming or gaming.
Apple made some improvements to the writing and drawing experience on the new iPad Pros as well. When used with the Apple Pencil 2, the iPad Pro provides a more effortless experience. The Apple Pencil can now be detected up to 12 mm above the iPad Pro display, which allows users to draw with more precision and preview marks before they make them. It also makes it more efficient for the iPad to register handwriting and convert it to text with the Scribble app.
11″ Apple iPad Pro 4th generation (WiFi, 64 GB), $770 (reduced from $799)
11″ Apple iPad Pro 4th generation (cellular, 64GB), $999
12.9″ Apple iPad Pro 6th generation (Wi-Fi, 128 GB), $1,070 (reduced from $1,099) 
12.9″ Apple iPad Pro 6th generation (cellular, 128 GB), $1,299 
---
Wireless TVs are coming (plus more TV trends)
LG made a big splash as CES this week by unveiling a wireless TV. The 97-inch LG Signature OLED M3 smart TV is LG's first TV featuring its Zero Connect wireless technology. Users will be able to plug their cables into an external box that can be placed up to 30 feet away from the TV's display screen for a clean, cable-free look.
You may have to wait a bit to get a truly wireless TV, as LG has not announced a release date for the M3 yet. However, you can still achieve an upgraded TV appearance for the new year with 2023's other major TV trend, smart TVs that act as wall art when not in use. Our readers couldn't get enough of these TVs in 2022, and the trend doesn't seem to be slowing down at all – plus, the most popular models are on sale now.
Samsung 'The Frame' TV (2022)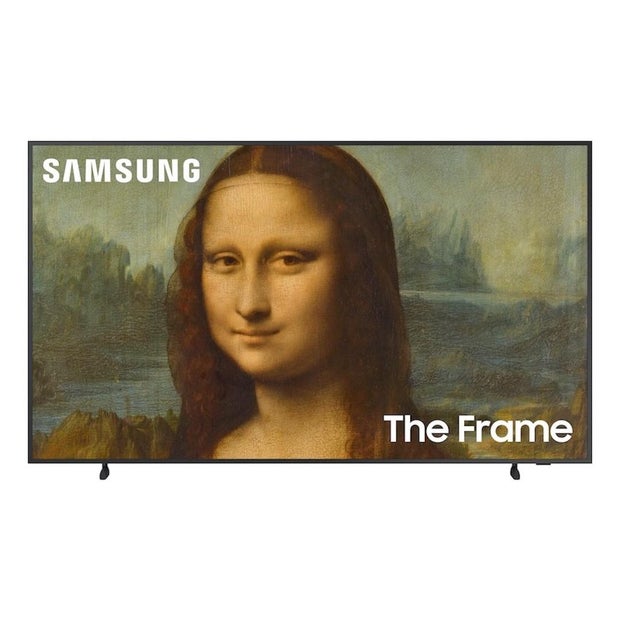 When you're not streaming shows or movies on "The Frame," the 4K set displays preprogrammed artwork, from Monet to Van Gogh, on its matte screen. It can also display family vacation photos that you've uploaded to "The Frame" from your phone or USB flash drive. So, yes, this TV puts on a show whether it's on — or off.
The 75-inch Samsung "The Frame" smart TV is currently $1,000 off. 
55″ Samsung "The Frame" QLED 4K TV 2022, $1,500
65″ Samsung "The Frame" QLED 4K TV 2022, $2,000
75″ Samsung "The Frame" QLED 4K TV 2022, $3,000
---
LG G2 series OLED evo Gallery Edition smart TV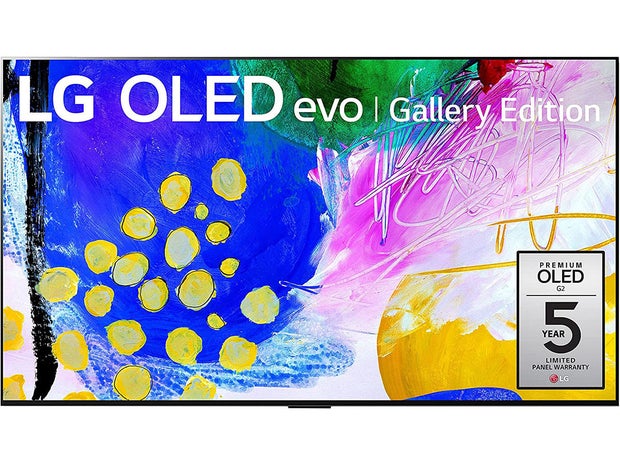 According to the brand, this LG TV designed to compete with Samsung's "The Frame," features a gallery design that "hugs the wall." This smart TV is meant to blend in seamlessly with any other wall art you might have. 
The OLED TV features 4K-upscaling, a Filmmaker Mode to enhance your viewing experience with Dolby Vision IQ and Dolby Atmos, plus built-in access to Netflix, Prime Video, Apple TV plus, Disney plus and LG channels.
An Amazon customer called the TV "the best 4K panel I've ever owned." "The panel actually does look like wall art hanging in my viewing room," they commented.
65″ LG G2 series OLED evo Gallery Edition smart TV, $2,197 (regularly $3,000)
---
Advancements in smartwatches and wearables continue
In late 2022, several new smartwatches were released. We also got the first premium smartwatch from Apple with the Apple Watch Ultra as well as the first Google Pixel Watch. Wearables such as the Oura ring have already been growing in popularity this year as people use fitness trackers to work towards their health and fitness goals. Check out the new smartwatch unveiled at CES as well as some of our other favorites for 2023.
Citizen CZ smartwatch (2nd generation)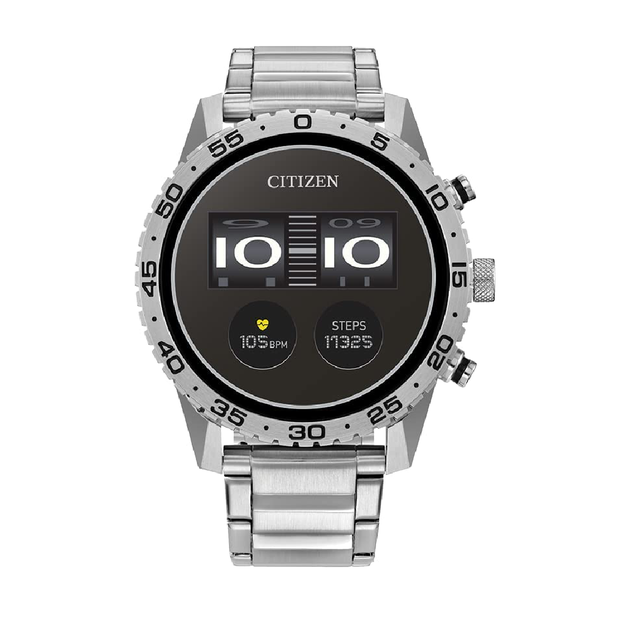 Citizen unveiled the second generation of its CZ smartwatch this week at CES. The watch includes CZ Smart YouQ, a proprietary wellness app that tracks and analyzes the wearer's daily health metrics such as rest, heart rate and fitness activity to help the wearer better understand their body's rhythms. It also provides a daily forecast of your expected alertness for the next 24 hours along with personalized self-care tips.
The smartwatch is available for pre-order on Amazon now for delivery on March 1.
Citizen CZ smartwatch (2nd generation), $425
---
Oura Ring Gen3: $349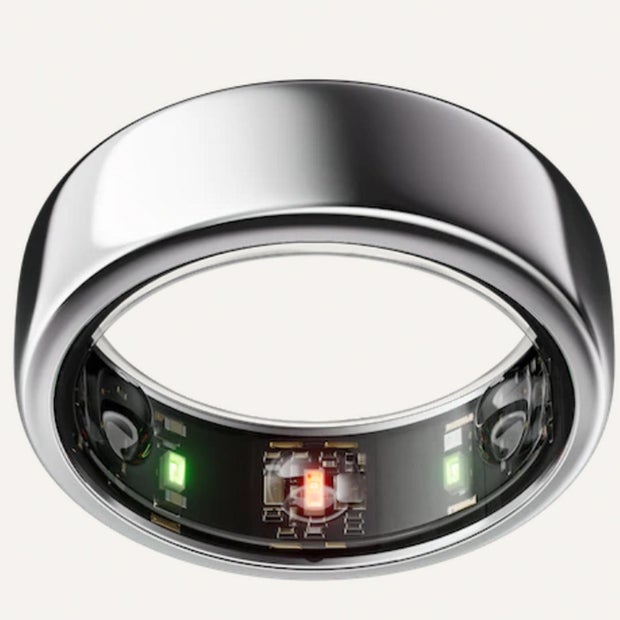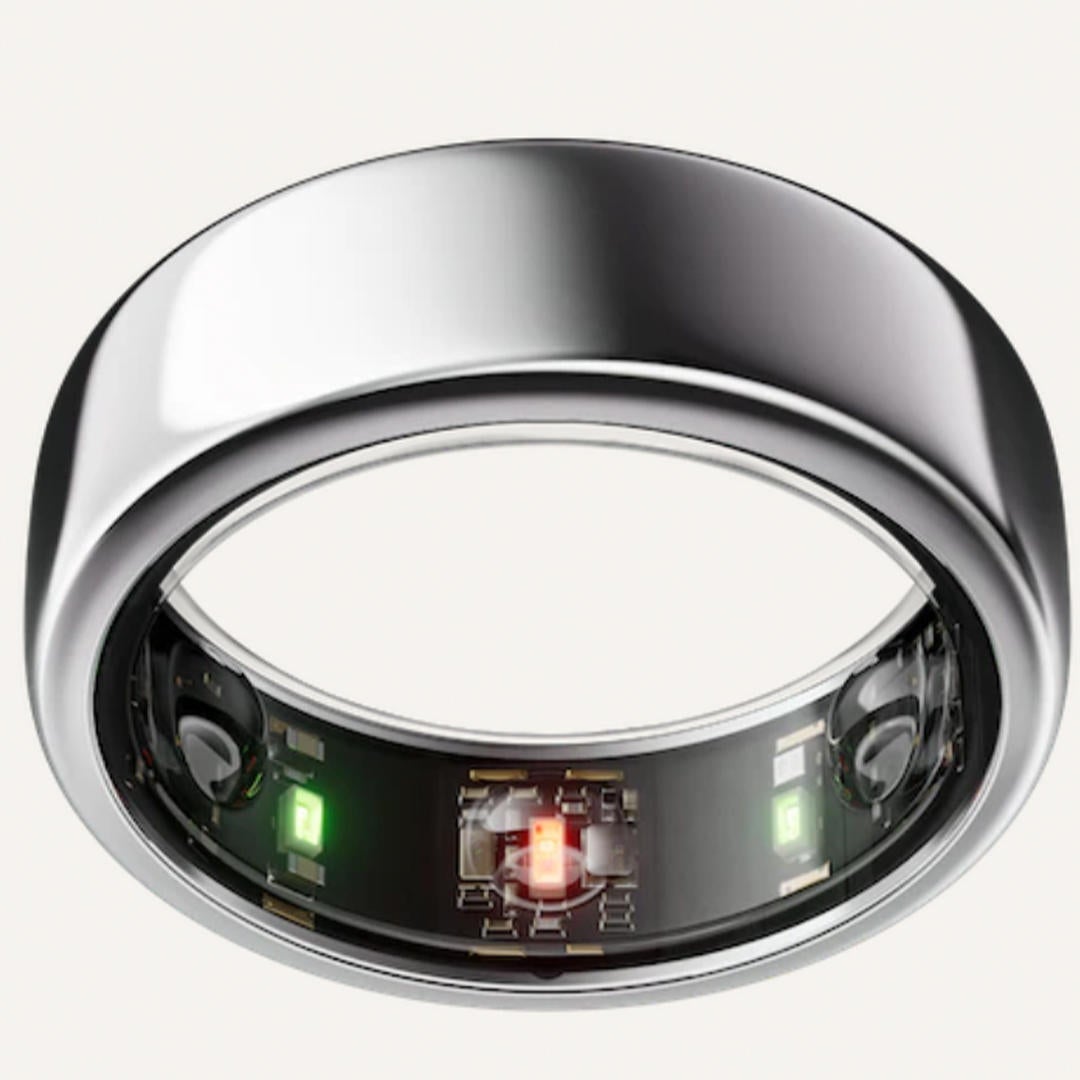 The Oura Ring tracks how well you sleep, your daily movement and heart rate, can help set health goals, take you through guided meditations and more. This small wearable can sync your health and workout data from your favorite apps through Apple Health, Google Fit, Strava and Natural Cycles.
Available in two styles and five metal finishes. 
---
Apple Watch Series 8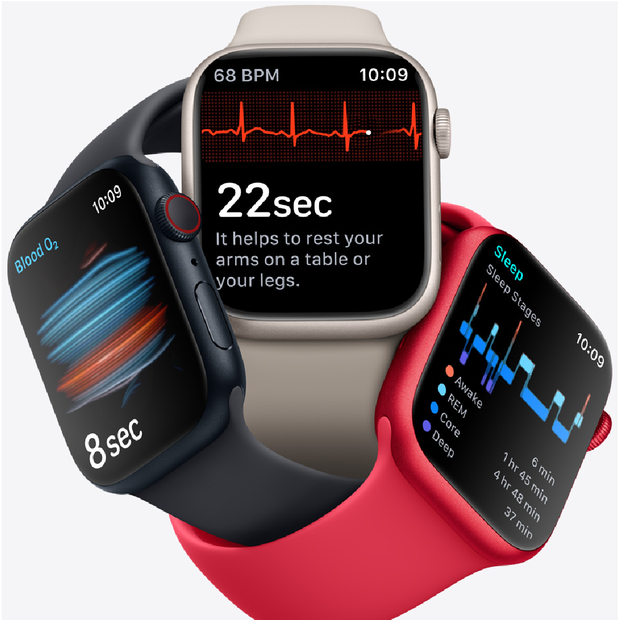 The trendy Apple Watch 8 has a number of health features, including an optical heart sensor, electrical heart sensor for ECG, blood oxygen sensor, and a new body temperature sensor. The temperature sensor is presented as a women's health tool to more accurately track ovulation times and other changes in a woman's monthly cycle. (In light of increased concern regarding data privacy around cycle tracking information, Apple assured consumers that their data is secure and encrypted.)
The Apple Watch 8 is available in 41mm and 45mm sizing options. Shoppers can choose between stainless steel or aluminum casing and several different colors; new watch band options are available via Nike and Hermes.
One verified Amazon owner says they "absolutely love my new watch… I do not regret my decision to buy this watch at all!
(Not sure what size to get? Check out our guide on how to pick the right Apple Watch size.)
Apple Watch 8 (41mm) (GPS), $369 (reduced from $399)
Apple Watch Series 8 (GPS + cellular 45mm), $479 (reduced from $529)
---
Apple Watch Ultra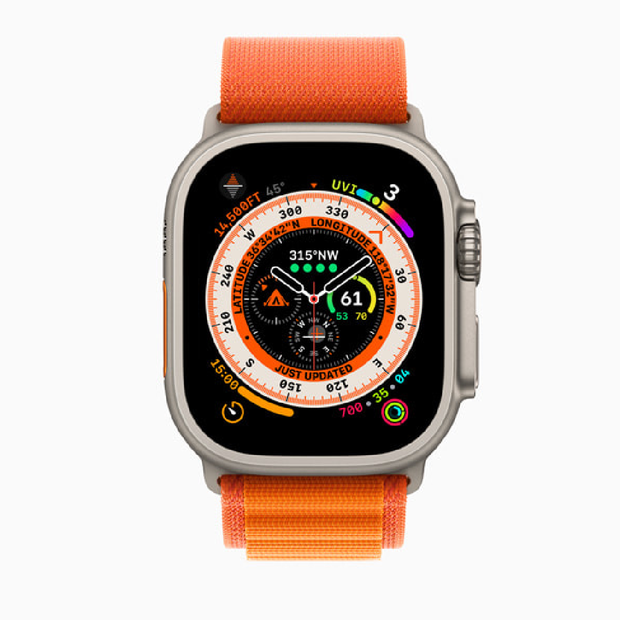 The Apple Watch Ultra (GPS + Cellular) is designed to be a more rugged and durable option for athletes and adventurers. It is an upgraded model comparable to the Samsung Watch 5 Pro. The Apple Watch Ultra provides up to 36 hours of life on a single charge with standard use or 60 hours of battery life with the soon-to-be-released battery optimization setting. It is made with a stronger titanium alloy material for improved impact resistance. It also offers a brighter display and a second speaker for better sound and display visibility during outdoor use. 
The Apple Watch Ultra provides enhanced GPS functionality to trace your steps and improve navigation for outdoor expeditions. There is also an action button that can be used to more accurately track your workouts by marking segments of your workout. The new wearable is currently the only Apple Watch to feature Bluetooth 5.3 connectivity.
The Apple Watch Ultra features a large 49mm display screen. 
Apple Watch Ultra, GPS + Cellular (49mm), $749 (reduced from $799)
---
 Google Pixel Watch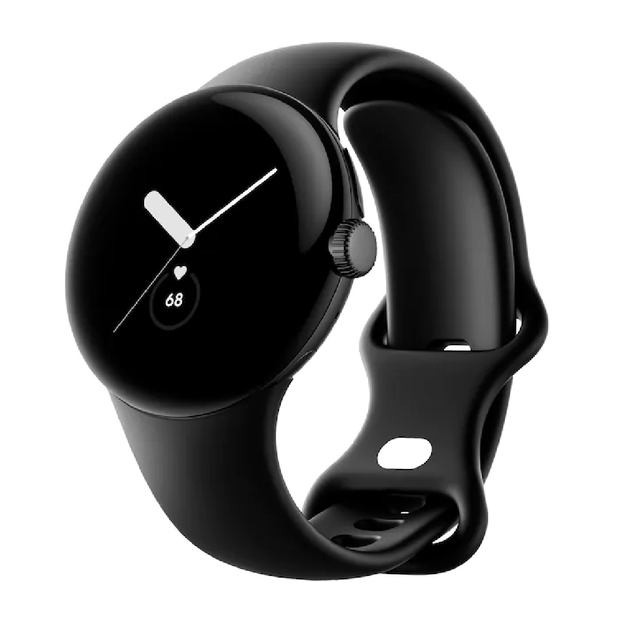 The Google Pixel Watch features a round face with customizable watch faces and tons of band options. It offers an all-day battery life, with up to 24 hours on a single charge. The Watch includes the Google Home App to adjust your thermostat or connect to your smart home devices. Users can play music, track fitness activity and receive notifications from their connected phone. 
The Google Pixel Watch is the first Android smartwatch to include integrated Fitbit features. The watch's health features include heart-rate monitoring, workout tracking, sleep tracking and more. Google advised that fall detection will be available in 2023. The watch comes with a free six-month subscription to Fitbit premium and three months of YouTube Premium.
The Watch comes in black, silver and gold.
Google Pixel Watch, $320 (reduced from $350) 
---
Samsung Galaxy Watch 5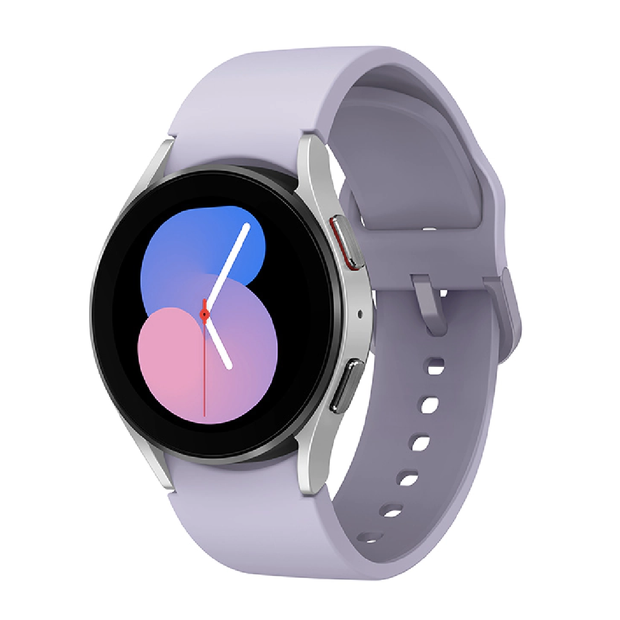 The Samsung Galaxy Watch 5 is an upgrade from the popular Samsung Galaxy Watch 4. It features 10W smart-charging capabilities, a notable upgrade from the slower 5W charging offered by the prior model. It also offers an advanced workout algorithm and sleep tracking technology.
The Galaxy Watch 5 features an advanced bioactive sensor that collects more accurate data. This data can be managed and tracked in the Samsung Health app.
This is the first time that Samsung is offering its sapphire glass on its non-premium smartwatch options. (Sapphire glass isn't actually glass. It is a ceramic that mimics the transparency of glass and offers more durability.)
Like prior Galaxy Watch models, the Galaxy Watch 5 is available in 40mm and 44mm display sizes. It is also available in five colors. 
Samsung Galaxy Watch 5, $230 and up
---
Samsung Galaxy Watch 5 Pro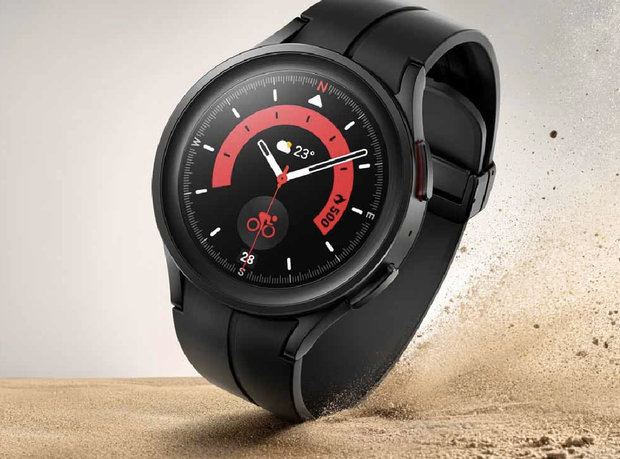 The Galaxy Watch 5 Pro offers a bigger and stronger smartwatch option. The watch face and battery are larger in the Pro model. The Pro model features a titanium case and sapphire glass. The Galaxy Watch 5 Pro also boasts improved navigation with track-back mode to help you navigate your way to back your starting point. 
The Watch 5 Pro is available in two colors. It comes in one size, 45mm. 
Samsung Galaxy Watch 5 Pro, $400 (reduced from $450) 
---
Related content from CBS Essentials