An unusually warm and humid air mass set the stage for severe weather late Sunday night (December 5th) into very early Monday morning (December 6th) across our 4-state home. This was first forecast late last week and unfortunately did pan out and produce damage across the region.
The National Weather Service in Paducah sent out two survey teams to estimate and report on the damage from last night's storms. The first team went to southeastern Graves county and southern Calloway county, and the second went to southern Illinois near West Frankfort.
There were other reports scattered across the area of minor wind damage, small hail, and power outages, but the most noteworthy impacts were from these two tornado warned supercells in southern Illinois and western Kentucky.  
CONFIRMED TORNADOES
So far we have 4 confirmations of tornadoes in the Local 6 area from Sunday night and Monday morning.
West Frankfort, Illinois

Formed at 10:21PM
Dissipated at 10:28PM
Rated EF-1 on the enhanced Fujita scale
Maximum winds estimated 95 MPH
Path Length 4.6 miles
Max width: 175 yards
No injuries or deaths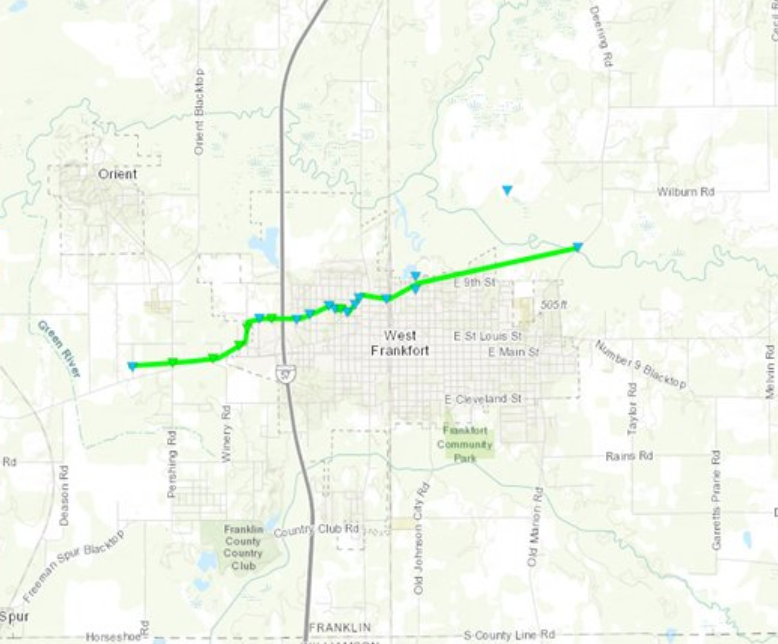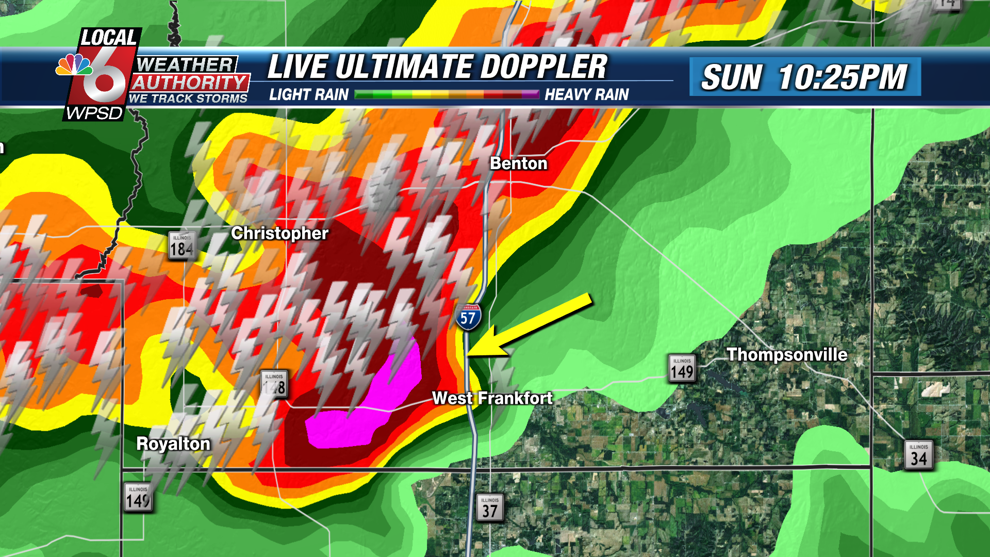 Graves and Calloway counties in Kentucky

Formed 3:34AM
Dissipated 3:43AM
Rated EF-1 on the enhanced Fujita scale
Maximum winds 100 MPH
Path length: 10 miles
Max width: 500 yards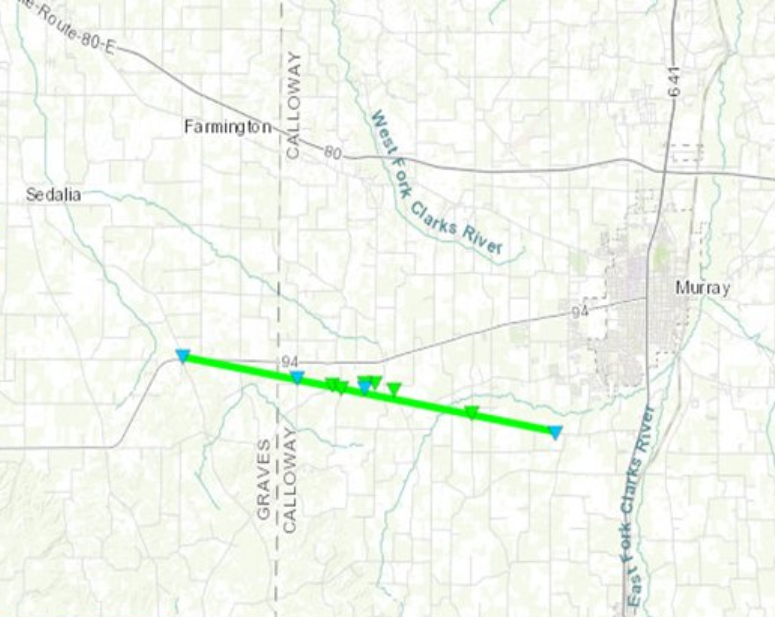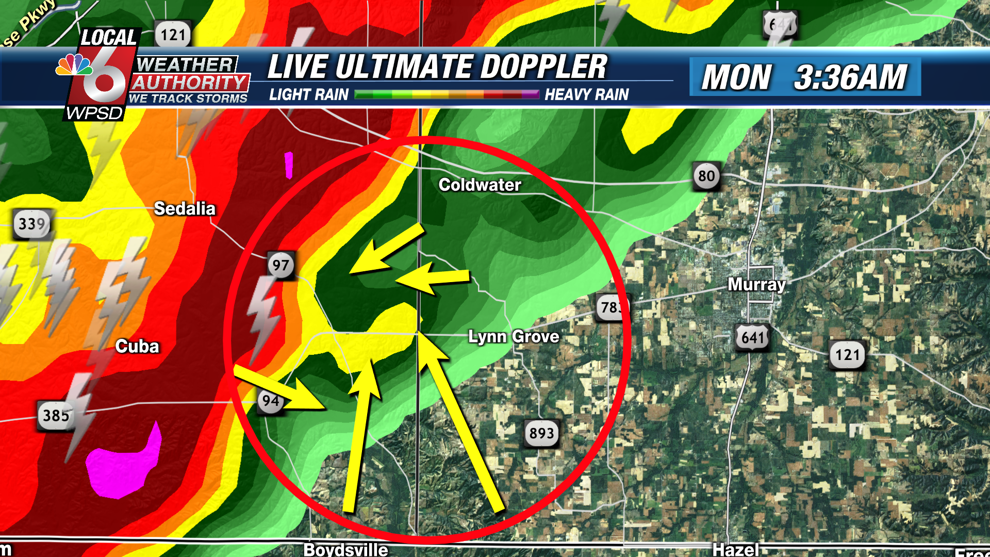 Southwest Graves county tornado

Formed 3:23AM
Dissipated 3:29AM
Rated EF-0 on the enhanced Fujita scale
Maximum winds 100 MPH
Path length: 5.1 miles
Max width: 100 yards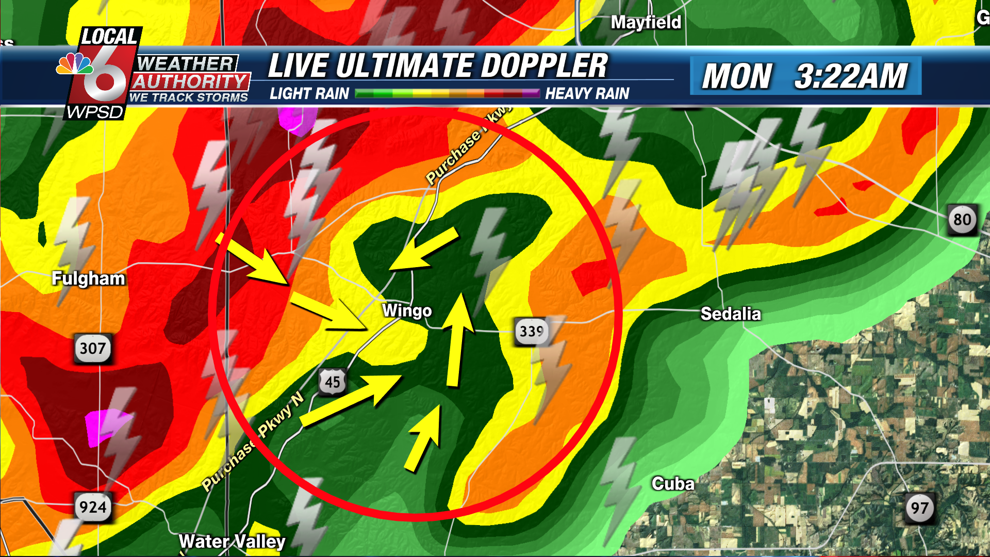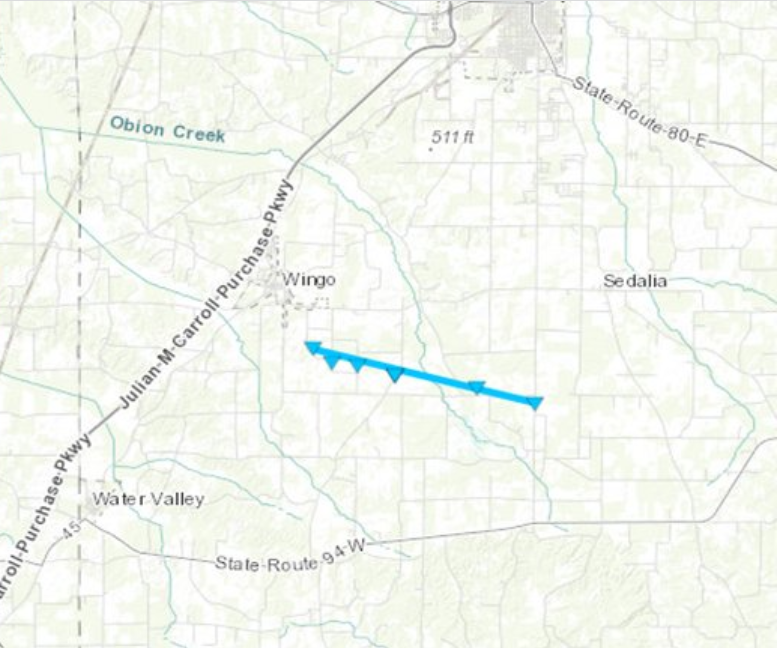 OTHER SEVERE REPORTS: HAIL
The hail recorded earlier in the evening Sunday from the supercells ahead of the cold front was very impressive. Especially for the time of year. A few locations even observed hail damage to vehicles and homes. Ping pong ball sized hail was even observed by a NWS employee in the Paducah area.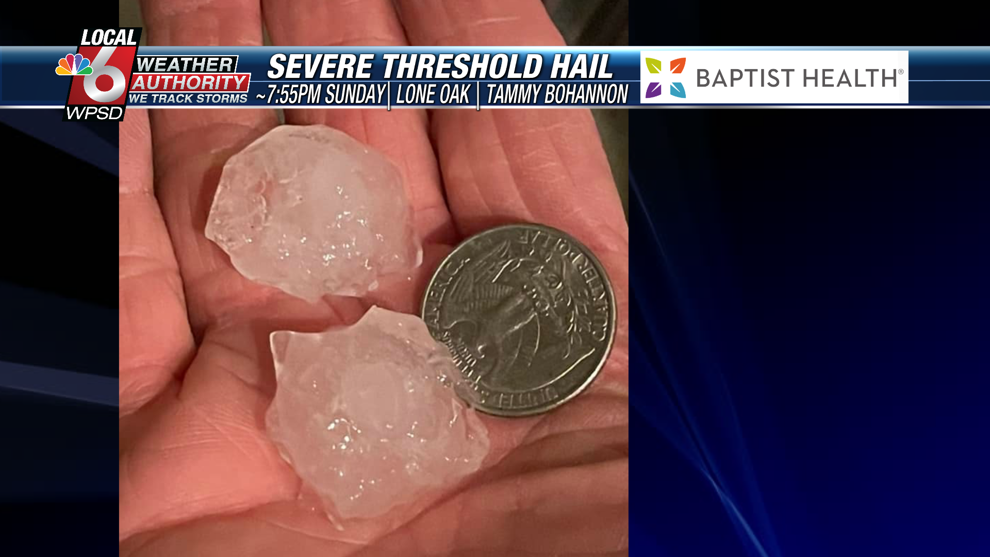 Check out the image below which shows all of the official reports received to the local media and National Weather Service. Every dot represents either a tornado, damaging wind, lightning impact, or hail damage in said location.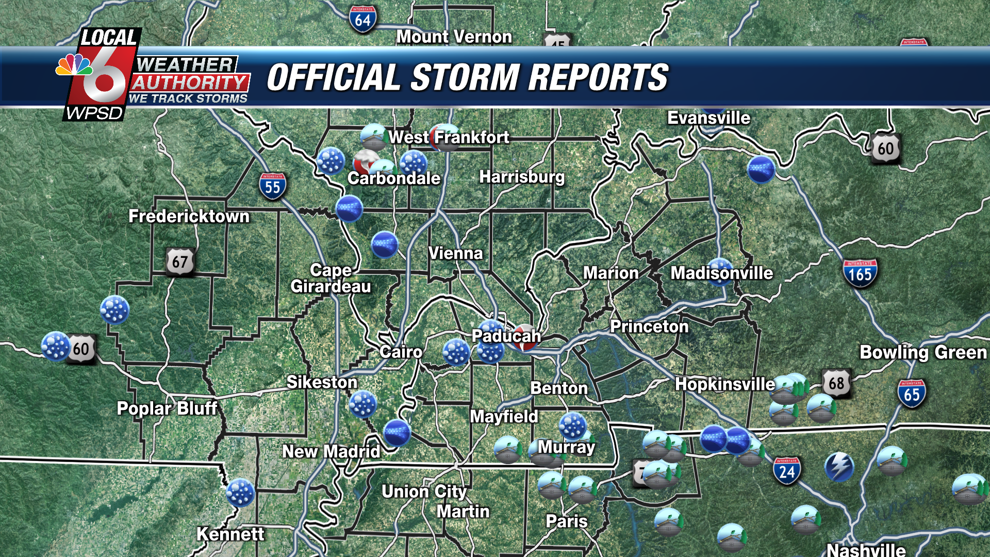 HOW TORNADOES ARE ASSESSED
Way back when, before meteorology was very well understood or studied, tornadoes were very mysterious. There was no cell phones to capture every tornado that passes by in the United States.
Meteorologists in recent years with advancements and funding into next-generation Doppler radar technology are able to accurately estimate the wind speed, strength, and severity of a tornado in real-time. Very recent case studies have been done correlating the height of tornado debris in the atmosphere with the strength of the tornado vortex. Long story short, the stronger the updraft, the higher the debris goes, and the stronger the tornado is in real time.
This information can help save lives with local TV meteorologists estimating the strength of a tornado in real time.
The "old way" that started it all with estimating tornado strength was to go out and look at the damage. This method is still used today by experts at local National Weather Service offices nationwide. They asses and match real damage with drone footage, radar estimates, storm spotters, and reports from the public who experienced the tornado.
This effort was pioneered by Dr. Ted Fujita in the 1970s, and the "Fujita Scale" (F-Scale) became the standard for rating tornado intensity based on damage. Further studies by meteorologists however refined the relationships between wind speeds and specific types of damage.
The scale was then revised and changed in 2007. The updated scale, called the Enhanced Fujita Scale (EF-Scale) rates tornadoes from EF-0 (weakest) to EF-5 (strongest) based on 28 damage indicators that represent various types of structures or objects that could be damaged by a tornado.
The final rating is based on the most severe damage that occurs at any point along the tornado's path.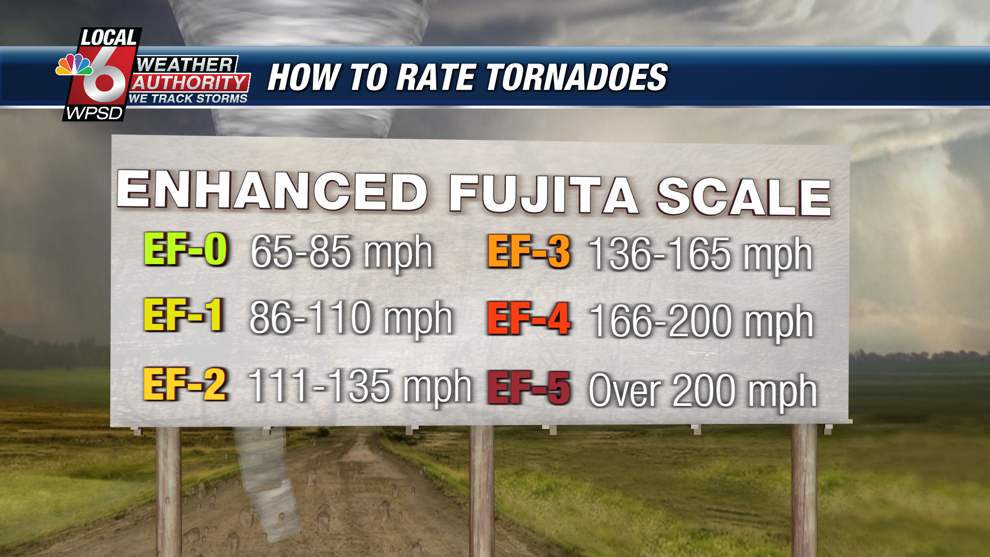 Most of our tornadoes occur in the EF-0 to EF-1 range in these QLCS (squall-line) type of setups. Generally it is very rare to see a strong (EF-2+) tornado form within a big squall line. Those higher end tornadoes are produced from isolated supercells, generally in the spring and fall when the overlap of instability and wind shear is greatest.