Looking at the cannabis industry since it became legal in Canada in 2018, there are several serious issues that persist, leading to major opportunity for some ….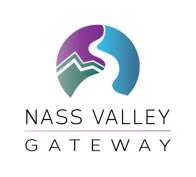 The first issue was trust. There is still confusion in the marketplace and consumers remain ill-educated on what CBD is and what it can be used for. This paved the way for under-capitalized companies to offer subpar products at low prices that did not have the full certificates of authenticity about ingredients.
The team at Nass Valley Gateway Ltd. (CSE: NVG.CN, OTC Pink: NSVGF, Forum) wanted to address these issues and in turn, it served as the inspiration to build the company. They saw what people really needed – to learn about the benefits of CBD and the associated properties and ingredients that people put in different CBD products for personalized health and wellness. Community trust, health and wellness, along with opportunity are the three pillars that support Nass Valley Gateway.
Already on the path to generating $80 million to $100 million in revenue by 2025, Nass Valley Gateway has two unique channels – their Nass Valley Direct sales platform, as well as strategic sales partnerships, both of which we will dig into a bit more detail. Focused on the sales and distribution of organic, non-GMO, CBD products for pet and human consumption in the United States, the company is working to meet the growing unmet need of high quality, trust-worthy, and FDA compliant CBD products in the marketplace. Nass Valley CBD products are sold under the "Nass Valley Gardens" brand, an affiliate, via retail, wholesale, direct sales, and digital sales channels.
There is a strong community around CBD and the brands within the $20 billion (USD) market. A CBD company had not been able to cultivate its own loyal following, until Nass Valley rolled out "Nass Valley Direct" – its direct sales program to the public.
The company has emabarked on building, essentially the first of its kind, a tight niche CBD community that gives people a safe place to learn, do things together, and of course build trust. Trust is an essential element of brand equity, which leads to product sales, not just because the products are "good", but they are the "right' product for the consumer.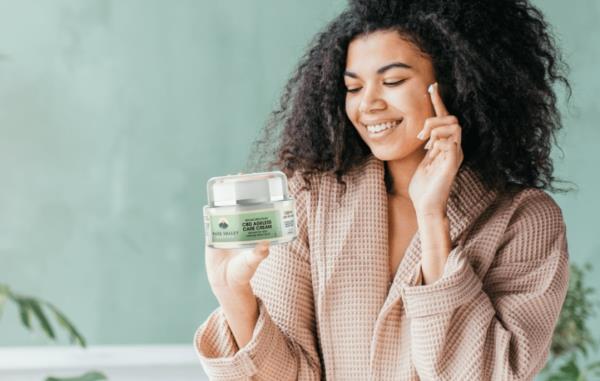 The second part of the issue was a solid go to market strategy. Most companies in the CBD / cannabis space have been relying on the traditional e-commerce channels for retail, or a big box play. In an interview with Stockhouse Editorial, the Nass Valley leadership team explained that path is currently incredibly difficult.
"For a lot of reasons, but primarily because of a lot of the big players were not comfortable yet because of CBD being associated with marijuana, plus the banking issues, the products not being FDA approved, CBD posed significant issues for major e-commerce and social media platforms to overcome. When we first started out meeting these same kind of challenges – major social platforms not allowing us to advertise, being taken down from e-commerce platforms that we thought were going to grow our top line. We keep a strong e-commerce presence, but we quickly found out that we had to pivot to a different strategy to achieve the growth we envisioned, and we decided to go completely away from almost all the major players, and invest in a comprehensive B2B direct sales model. We call it Nass Valley Direct and it is going to be a major driver for us." – Michael Semler, CEO of Nass Valley.
Nass Valley Direct:
This is a unique model in the industry. Launched several weeks ago, Nass Valley Direct is actively recruiting and signing up sales associates across the country and is planning to enroll 5,000 associates in the first 12 months, all selling Nass Valley CBD and hemp products on the ground into businesses, retailers, and distributors.
Another differentiating element of the company's strategy was to set itself apart from its competitors who typically offer a dozen or so different products. Nass Valley now boasts 68 high quality, USA hemp-based, products! This larger product offering intentionally translates into a target-rich environment for their Nass Valley Direct associates to approach multiple different businesses within their town and cities, instead of just being limited to vape shops and CBD stores. This way associates will have an endless supply of prospects that can benefit from the CBD products that the company produces. The product categories including sleep and pain / inflammation remediation, anti-aging, bath and beauty products, hair care, essential oils, pet care, coffee, general wellness, and more. Targeted retailers range from haircare & anti-aging (skincare, spa treatments, dermatologists, beauty shops, hair salons), health and wellness (gyms, spas, natural food & wellness stores, doctors, chiropractors, physical therapists), sports stores (tennis and golf, running, biking), smokable products (CBD stores, vape stores, smoke shops, convenience stores, gas stations) and the growing pet market (vets, pet shops, groomers, etc.).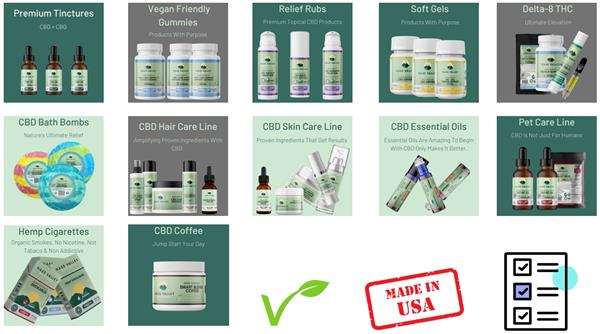 Projected first year revenue from this wholesale and retail distributor business opportunity is US$10 million to $14 million. The topline revenue formula is easily articulated. If 1000 associates average (meaning full-time successful associates will sell much more and other part-timers will sell less) $1100 a month in gross sales, that equates to $13.2M in top line revenue, and if recruiting goals are met, as 5000 are projected, this revenue number could be significantly higher.
Nass Valley Direct allows you to create a wholly-owned, profitable wholesale and retail CBD distributor business. Startup costs range from $50 to $2,500 (USD) and includes a replicated website, four weeks of curriculum-based training, access to lead-generating digital tools, and continuing support for all of its valued associates.
Strategic Sales Partnerships:
More and more consumers are looking for new social media platforms to express themselves freely and the company has identified two new emerging social media platforms and is currently negotiating partnership contracts to advertise with unlimited scalability.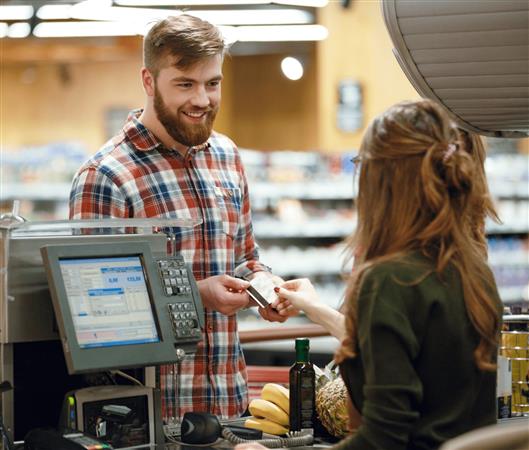 Through these two partnerships, the company will have access to more than 100 million consumers daily within 12-24 months.
The company estimates these media partners will deliver one million impressions per day for NVG, with a conservative click through rate of 1% and a conversion rate of 1% with a proven average retail sale value of $104.89. This equates to annual revenue of approximately $3.5-$4M in the first year alone.
"We want our associates and partnerships rolling the Nass Valley Gardens brand out and getting our products on shelves all across America, and eventually globally. We want individuals to realize their potential to actually make Nass Valley Direct into a career and as the catalyst for change in their lives. We are building a grassroots movement with our associates and customers with a shared vision of creating opportunity, financial freedom, while espousing personalized health and wellness, and belonging to a burgeoning Nass Valley Gardens community. That's why we're so excited about it. And that's how Nass Valley will define its success." – CEO Semler.
Meet the team:
CEO and Co-Founder Michael Semler has worked in leadership roles in finance and marketing in the healthcare and wellness industry for the last 15 years. He led the capital fundraising for Advanced Bioceuticals prior to its merger with Nass Valley Gateway.
Michael Racaniello is one of the Co-Founders of Nass Valley and a director sitting on its board. His primary responsibility is putting together sales strategies, data buying, and lead generation for Nass Valley Gardens' brands.
Brandon Gil directs the strategy and execution of Nass Valley's digital presence which includes website optimization, social media, search engine optimization, affiliate and influencer marketing, email campaigns, and paid advertising efforts.
Jeff Rogers is a board member and co-founded his first direct sales company back in 1988 and experience includes every facet of the industry. He currently serves as a member of the Board of Directors for GSXR, a publicly traded company in the hemp industry.
Jeanine Behr Getz is a board member and worked with TwinLab, a supplement company, during the launch of its CBD products line. She was directly involved in creating communications, education, as well as marketing and business strategy for CBD products in the Sports, Beauty and Vitamin Supplement divisions.
Armand Assante is a board member and prolific actor who has successfully portrayed a wide range of intriguing characters.
Troy Dooly is a board member and is a Co-Founder and Beachside CEO of Deep South Companies Inc., and is also a speaker, reDefine coach, and podcast host. He is a founding show host and News Director of the Home Business Radio Network. He is a founding member of the Association of Network Marketing Professionals, current Board Member of the Social Networking Association, and sets on numerous Boards of both for- profit and non-profit organizations. He is the former interim-COO of Isodiol International, a pioneering group of companies focused on the advancement of cannabis globally.
The big picture:
For those that are investing capital into the company and those that are investing in the stock, the company's use investments funds goes toward enhancing its total package.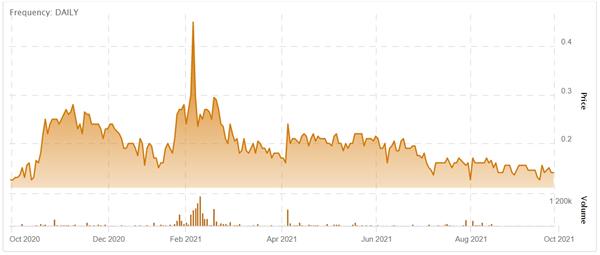 (Nass Valley Gateway Ltd. stock chart – September 2020 to September 2021. Click to enlarge.)
As an investment opportunity, this is at its infancy – a real ground-floor, grass-roots CBD operation that is both unique and proven. A rare breed for something so fresh. This team knows where it can excel and you won't see Nass Valley Gateway rival big box retail and big social media platforms, because the company has found its footing in the market, now it is working to grow strategically and projects gross revenues in the next calendar year of $18 million to $20 million. Nass Valley Gateway stock is up 26.4% since this time, last year.
Nass Valley Gateway is at a tipping point in its evolution where its accelerated growth is going to begin imminently.
"We've been working on this for a couple of a couple of years, putting the foundation around Nass Valley and now Nass Valley Direct is emerging as probably our leading sales channel. But for those that are looking to invest in the company, either direct capital or in buying shares, I think NVG holds compelling value, because all the capitalization right now is based on no sequential quarter-to-quarter growth of top line revenue. What they have right now is a capitalization that yes, appears modest, but we look forward to how the market receives us when we post our first quarter or two of solid top-line revenue growth." – CEO Semler.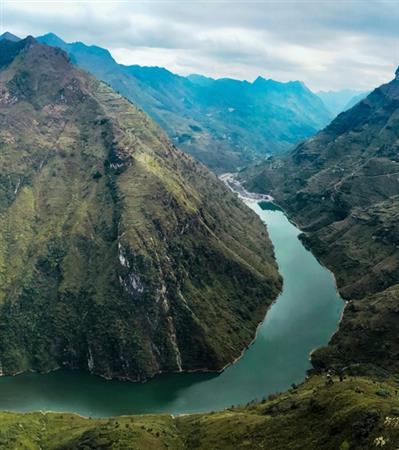 What is in a name? The Nass Valley brand is perfectly represented by the culture of Northern British Columbia's own Nass Valley. It is a place of beauty. It is a place of strength. It is a place of wellness. It is historically a place where First Nations thrived. It was a place of healing and spirit. These are all elements that the company reflects on its products and how we approach the marketplace.
The entire brand represents wellness, body, mind, soul, financial freedom, and community. That is what is important to the team and its associates. This is the chosen path for Nass Valley Gateway, a company that has finally found where it belongs.
To learn more, visit nassvalleygateway.com and https://nassvalleydirect.com/join.