Row centers on decision by Minister Ben Gvir, backed by Commissioner Shabtai, to remove Tel Aviv District Commander Eshed from his role
The dispute between Israel's police commissioners grumbles on with the emergence on Friday of a letter from six serving deputy commissioners calling for the removal of the nation's top cop, Commissioner Kobi Shabtai. 
This followed the removal by Shabtai of Tel Aviv District Commander Amichai Eshed over accusations that he was being too lenient on protestors disrupting traffic during demonstrations in the city on Thursday – a decision that was later frozen on Friday morning by Israel's Attorney General Gali Baharav-Miara, who stated that there were "grave doubts" about the legality of the move. 
On Thursday, tens of thousands of anti-government demonstrators took to the streets in opposition to the government's planned judicial overhaul, prompting a number of arrests but avoiding the violence and scuffles with police that occurred during the previous week's protests. This reportedly angered Israel's Internal Security Minister Itamar Ban Gvir – responsible for policing – who has called publicly for a harsh response to the protests and subsequently instructed Shabtai to transfer Eshed to other duties. 
In a phone conversation between Eshed and his superior Shabtai, the former was reported to have said that the commissioner was making a mistake and was "unfit" to lead Israel's police – extracts from the conversation have leaked and been reported by Hebrew media.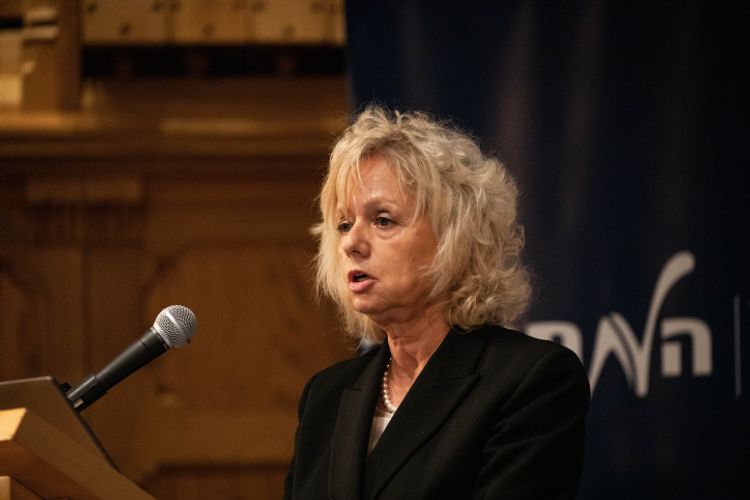 During the Thursday call, Eshed reportedly told Shabtai, "If this is your decision at this hour and this time, you are unfit to command the police. You are weak, you have destroyed the police. I am not going to [be transferred to the] training [department]."
Following the letter from the six deputy commissioners senior police sources quoted by Haaretz said the top cops had "lost trust in the commissioner" and that there had been no reason to remove Eshed. One source stated that there was personal animosity between Israel's top cop and the Tel Aviv district commander: Shabtai "despises him and despised him since day one."
Attorney General Baharav-Miara said that the timing of when to replace Eshed had been forced upon him by the political echelon: "Minister Ben-Gvir forced the move on me against my will" he reportedly told her, according to reports from Haaretz. 
Shabtai also justified the move in an interview with Israel's Channel 12 News, saying that while the timing was dictated by Ben Gvir, the commissioner had been unhappy with his subordinate's performance in the field and interpersonally for several months.