The White House announced Wednesday that President Biden has been briefed on the massive FAA outage, though asserting that there's no evidence it was caused by any cyberattack. 
"The President has been briefed by the Secretary of Transportation this morning on the FAA system outage," White House Press Secretary Karine Jean-Pierre tweeted before 7:40 a.m. ET. "There is no evidence of a cyberattack at this point, but the President directed DOT [Department of Transportation] to conduct a full investigation into the causes. The FAA will provide regular updates."
An FAA system failure prompted massive flight delays Wednesday morning. All domestic departures were grounded until 9 a.m. ET, though the Federal Aviation Administration said some departures were resuming at Newark Liberty and Atlanta Hartsfield-Jackson airports "due to air traffic congestion in those areas." 
The FAA said it was working to fully restore the Notice to Air Missions system following an outage. 
BIDEN WANTS YOU TO WALK, BIKE MORE TO ELIMINATE TRANSPORTATION EMISSIONS BY 2050
There is a growing chorus of pilots who call today's FAA ground stop of all U.S. flights an "overreaction."
Multiple pilots who spoke to Fox News under the condition of anonymity say there are plenty of backup systems in place, such as the radio to be able to send non-emergency advisories, similar to what is found in the NOTAMS (Notice to Air Missions, formerly known as Notice to Airmen). 
An important part of all pre-flight planning, this is a non-emergency advisory system to notify pilots about issues that will impact their flight, including closed runway, weather hazards, military operations, forest fires and reducing visibility among others. It was designed to ensure safe operations in flight.
"They didn't have to ground all the flights. We would have been fine," one pilot said.
The FAA had ordered airlines to pause all domestic departures until 9 a.m. ET "to allow the agency to validate the integrity of flight and safety information."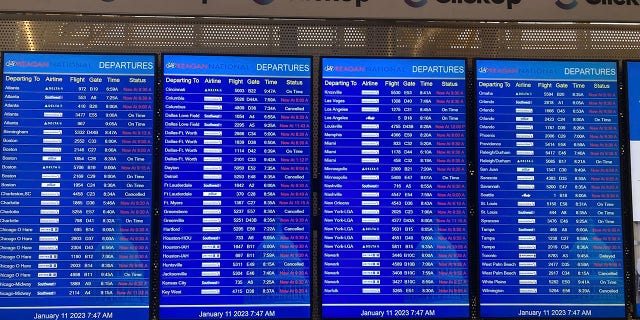 At 8 a.m. ET, there were more than 2,500 delayed flights within, into or out of the United States, according to the flight tracking website FlightAware, exceeding the number of all delayed flights on the previous day. More than 150 have been canceled. Those numbers are likely to grow.
More than 21,000 flights were scheduled to take off in the U.S. today, mostly domestic trips, and about 1,840 international flights expected to fly to the U.S., according to aviation data firm Cirium.
Biden addressed the FAA issue Wednesday before leaving the White House. He said he had just been briefed by Transportation Secretary Pete Buttigieg, who told him they still had not identified what went wrong.
"I just spoke to Buttigieg. They don't know what the cause is. But I was on the phone with him about 10 minutes," Biden said. "I told him to report directly to me when they find out. Air traffic can still land safely, just not take off right now. We don't know what the cause of it is."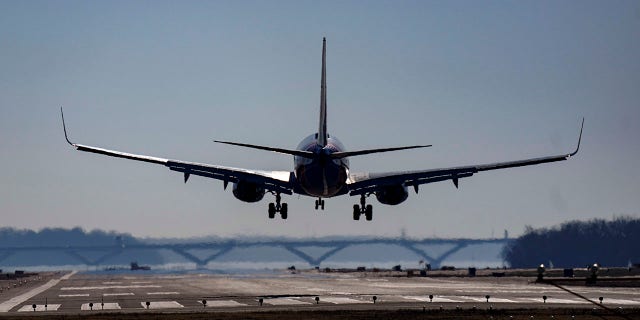 Buttigieg said in a tweet that he is in touch with the FAA and monitoring the situation.
CLICK HERE TO GET THE FOX NEWS APP
Most delays were concentrated along the East Coast, but were beginning to spread west. Inbound international flights into Miami International Airport continued to land, but all departures have been delayed since 6:30 a.m., said airport spokesman Greg Chin.
The Associated Press contributed to this report.