The people of Moore, Oklahoma, are used to rebuilding.
About 800 homes in the Oklahoma City suburb were destroyed or damaged in 1999 by a powerful F5 tornado, with wind speed peaking near 300 miles per hour. They rebuilt.
Four years later, Moore was hit by an F4, destroying about 500 homes. They rebuilt again.
In 2013, the community was hit a third time by an F5 tornado that wrecked about 1,100 homes.
After the three costliest tornadoes in Oklahoma history and dozens of deaths, Moore rebuilt differently, quietly rolling out a new building code in 2014.
The following year, the town was hit again by a less powerful F3 tornado.
"Some of the same homes that were rebuilt, using the new code, were hit, and they did not receive the amount of damage that a non-fortified home received," said Elizabeth Weitman, Moore's community development director. "So we know it works. Why other cities aren't doing this?"
As small towns across the Mississippi Delta recover after a weekend of deadly tornadoes, community leaders face the challenge of rebuilding. For towns like Rolling Fork, Mississippi, rebuilding efforts are expected to be extensive, with homes left as a path of timber piles, insulation, and plastic siding.
​​
Community leaders in towns like Moore and Joplin, Missouri — which suffered devastating tornadoes in 2013 and 2011, respectively — described their rebuilding as a time-sensitive balancing act straddled by multiple conflicting desires.
A chief part of that balancing act is cost. Mandating large-scale construction changes to improve storm resiliency can price out residents from rebuilding, especially in poorer communities.
Moore town officials said they believe they've struck that balance with their updated 2014 building code — including continuous plywood bracing, wind-resistant garage doors and framing anchors — which they say has improved the town's resiliency for future tornados. The low-cost, adding roughly $3,000 for new construction, of their 12 code changes has made the shift towards resilient construction accessible for local residents, especially those with insurance to cover construction costs.
"I think it's really important to understand what Moore Oklahoma has done; they are probably the shining example of what can happen after a really awful event," said Ian Giammanco, lead research meteorologist for the Insurance Institute for Business & Home Safety.
Rolling Fork uses a building code from 1999, meaning even modern buildings may lack newer construction techniques that would improve their ability to weather storms, according to Giammanco.
Though it's unlikely that any building could withstand the kind of winds that Rolling Fork encountered Friday night, Giammanco stresses that building codes fundamentally changed in the 2000s.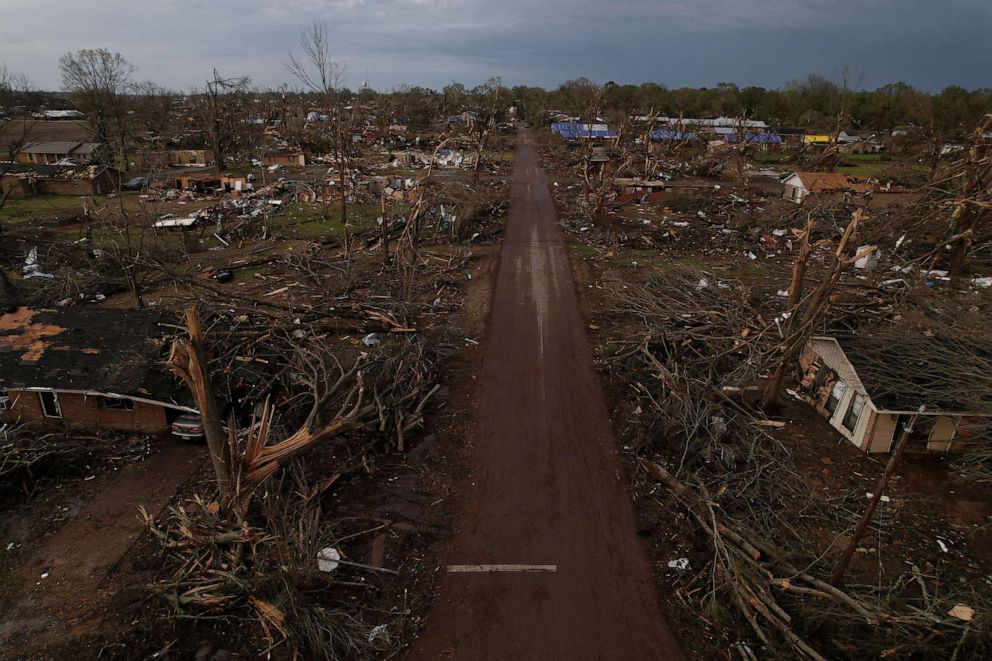 Beginning in the 1980s, scientists and engineers began to understand better how wind impacts buildings; by the early 2000s, building codes began to reflect the new understanding, Giammanco said. Improved anchor bolts could more firmly connect a building's walls to its foundation, while improved bracing latched a roof to its supporting walls.
Don Davis, vice president of the Building Owners & Managers Association, said the impact of modern building codes is evident in the aftermath of natural disasters like hurricanes.
"You'll find pockets of entire communities that are newer and were built up to the most recent building code, and you will find that they're still fully intact and survived, with very little damage, if any, at all," he said. "And if you compare that to some of the structures that were much older, right next to them, those buildings were blown away, there was nothing left."
Despite the impact of these code changes, many towns still rely on outdated codes, including Rolling Fork, according to Giammanco.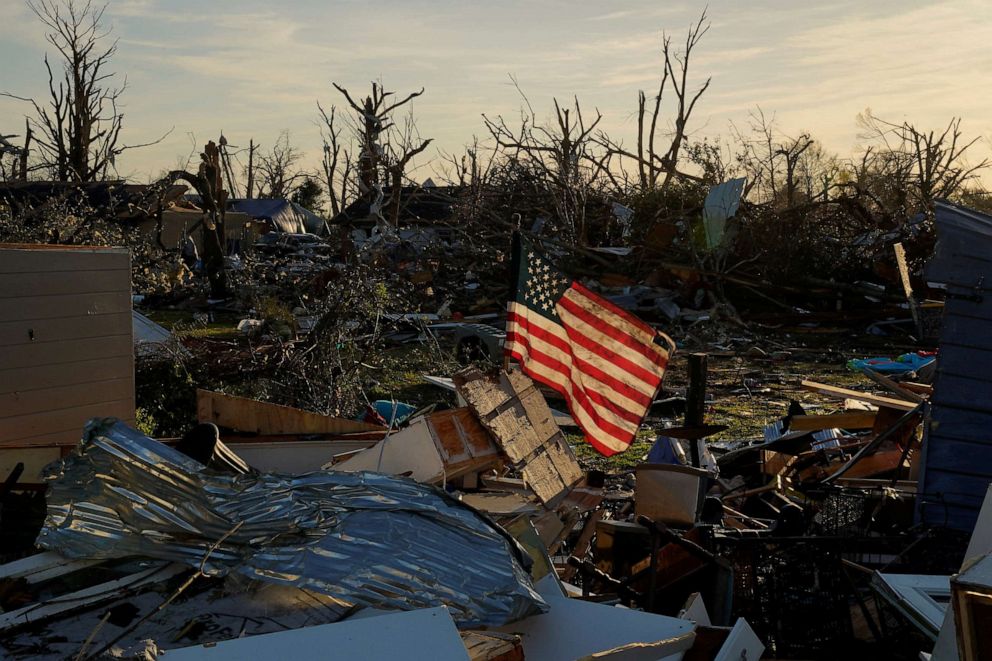 Some communities also have to grapple with the question of cost. After a deadly tornado killed 161 people in Joplin, the city decided against mandating "hardened " safe rooms to new constructions to improve survivability.
"I had a call from an elderly citizen who said just adding that $5,000 to her cost, [she] would not be able to rebuild," said Joplin's director of planning and development, Troy Bolander.
Joplin emerged stronger after the storm because it communicated with and encouraged community members to rebuild, according to Bolander and Public Information Officer Lynn Iliff Onstot.
Bolander said that town leadership embraced low-cost solutions that improved resiliency, such as requiring hurricane clips that better fasten roofs to walls, as well as reinforcing concrete foundations – changes that roughly cost $2,000.
"What we try to do is [find the] balance where you can increase resiliency, but not make it cost prohibitive for somebody to rebuild," he said.
While both Joplin and Moore have been success stories by rebuilding after their tragic tornadoes and even growing their populations, officials warned that residents can face severe financial barriers to rebuilding.
"Only those who have access to insurance and education really are going to return to normal, or do better," said Chauncia Willis, the president of the Institute for Diversity and Inclusion in Emergency Management.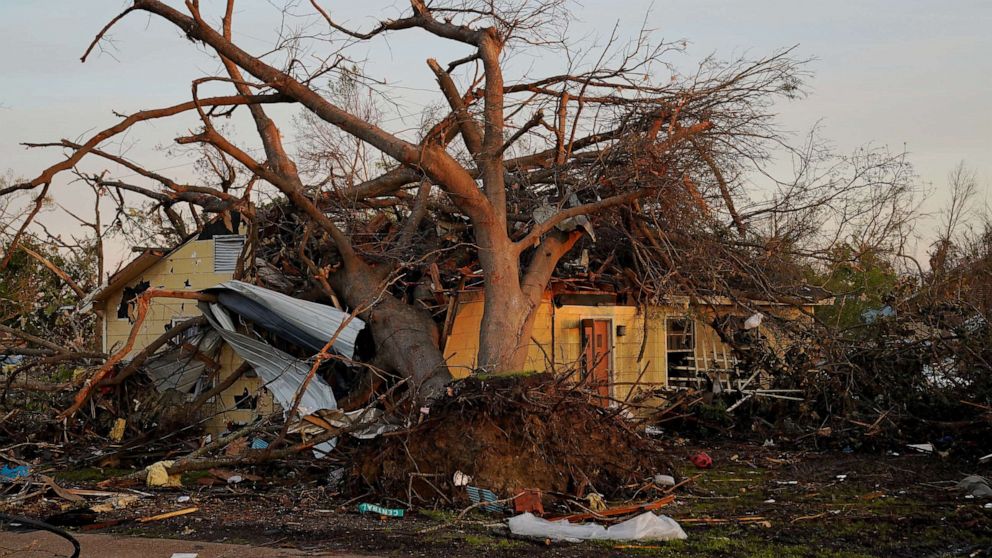 A 2022 report from the Government Accountability Office noted that federal disaster aid is "fragmented across more than 30 federal entities," making it harder for vulnerable communities to navigate federal programs successfully. The challenges low-income residents face in securing aid "leads to a longer recovery time, if they recover at all," Willis said.
"Recovery does not happen for everyone … many people are driven into further poverty after a disaster," she said.
In an interview with ABC News, Rolling Fork Mayor Eldridge Walker said he would confidently approach the challenge of rebuilding his town from the rubble, noting that assistance from the federal government would be a key to rebuilding, especially for uninsured residents.
"We're starting with ground zero to build this community back," he said.