SpaceX has successfully launched its 3000th Starlink satellite as part of Falcon 9's 54th dedicated mission for the low Earth orbit (LEO) internet constellation.
After high upper-level winds forced SpaceX to call off a launch attempt three hours prior, Falcon 9 lifted off from NASA Kennedy Space Center (KSC) Launch Complex 39A at 10:14 pm EDT (02:14 UTC), carrying another 52 new Starlink V1.5 satellites inside the rocket's flight-proven payload fairing. Like the fairing halves, both of which had already supported two orbital-class launches, the Falcon 9 booster (B1073) SpaceX assigned to the mission was also flying for the third time.
For the most part, Falcon 9 performed nominally. The booster lifted an expendable upper stage and the enclosed payload most of the way out of Earth's atmosphere before separating and heading back to Earth. Falcon 9's upper stage was as perfect as ever, boosting the Starlink stack the rest of the way into a low and elliptical parking orbit, where it eventually spun itself end over end and deployed all 52 satellites at once.
Falcon 9 booster B1073 made it through its reentry and landing burns without issue and safely touched down on drone ship A Shortfall Of Gravitas (ASOG) about nine minutes after liftoff. While that landing was ultimately a success, B1073's accuracy was not exactly flawless and the booster came to a halt with two of its four legs unusually close to the edge of the drone ship's deck. Had the booster missed the bullseye by just 5-10 more feet, it could have easily landed with one or two feet off the deck and tipped into the Atlantic.
Nonetheless, the landing was successful and SpaceX should have no issue recovering the booster. In any other context, it would barely be worth noting, but flawless Starlink launches with near-bullseye landings have become such a frequent and routine occurrence that any departure from that norm has become interesting.
Starlink 4-26 (referring to the 26th batch of Group or Shell 4 satellites) was SpaceX's 54th dedicated Starlink launch overall and 21st Starlink launch in 2022 alone. The mission also carried SpaceX's 3000th Starlink satellite into orbit, a milestone so far removed from the next largest satellite constellation that it's now more reasonable to compare Starlink to every other satellite currently in orbit. Of the 3009 Starlink satellites SpaceX has now successfully launched since 2018, 2750 are still in orbit. Assuming all 52 Starlink 4-26 satellites are healthy, astrophysicist and space object tracker Jonathan McDowell estimates that SpaceX has 2714 working satellites in orbit.
Excluding 75 prototype satellites launched over the years, all but 5 of which have since deorbited, 92.3% of all operational Starlink satellites launched by SpaceX since November 2019 are still working in orbit. While Starlink V1.0's 7.7% satellite failure rate is far from desirable, SpaceX has made clear progress with its V1.5 design, which began launching in September 2021. Excluding 38 satellites that were lost when a solar storm caused Earth's atmosphere to expand, unexpectedly increasing drag to uncontrollable levels, only 10 of the 1218 Starlink V1.5 satellites SpaceX has launched have failed and prematurely reentered for technical reasons – a failure rate of 0.9%.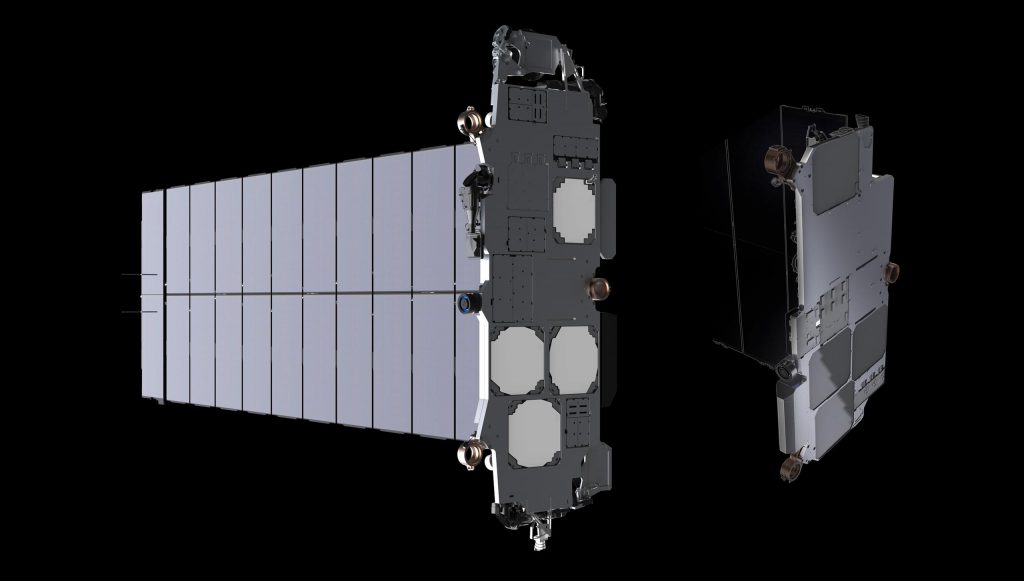 If SpaceX's V1.5 satellites continue to demonstrate excellent reliability as they reach ages similar to their V1.0 predecessors, it will bode well for the sustainability and predictability of current and future Starlink constellations. Meanwhile, the roughly 2270 Starlink satellites that are currently operational continue to deliver internet services to hundreds of thousands of customers in countries around the world, improving the lives of countless people.
According to Next Spaceflight, SpaceX has up to five more Starlink launches scheduled this month as it continues to relentlessly pursue a record-breaking launch cadence with its Falcon 9 rocket. Up next, Starlink 3-3 could launch from California as early as August 12th. Photographer Ben Cooper reports that another East Coast Starlink mission is working towards a "mid-August" launch soon after.
SpaceX launches 3000th Starlink satellite