A developing typhoon in the western Pacific Ocean is moving toward the U.S. territory of Guam and the Mariana Islands. It's named "Mawar." On Saturday, Mawar continued to quickly strengthen and is predicted to get stronger during the next couple of days.
We would refer to this system as a hurricane here in the United States. However in the Western Pacific, these are referred to as Typhoons. It's the same thing. Because this is in the Northern Hemisphere, the typhoon swirls in the same direction as our hurricanes, counter-clockwise. Typhoon Mawar is moving very slowly at only a few miles per hour to the northwest. It will continually move to the northwest toward Guam and the Mariana Islands through Monday.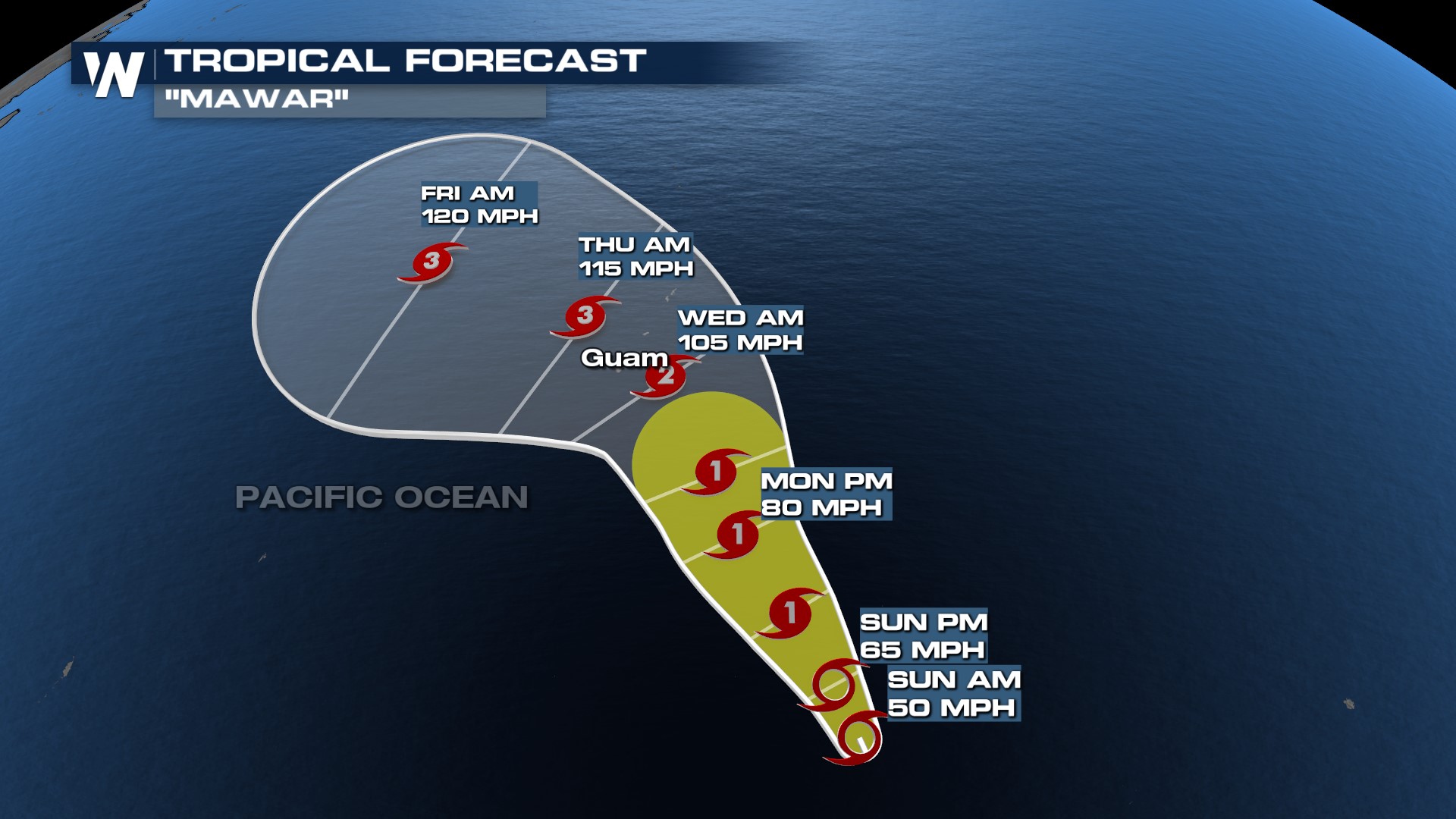 By early Tuesday, the typhoon is forecast to move near or over Guam and the Mariana Islands with maximum sustained winds around our equivalent of a major hurricane, at greater than 100 miles per hour!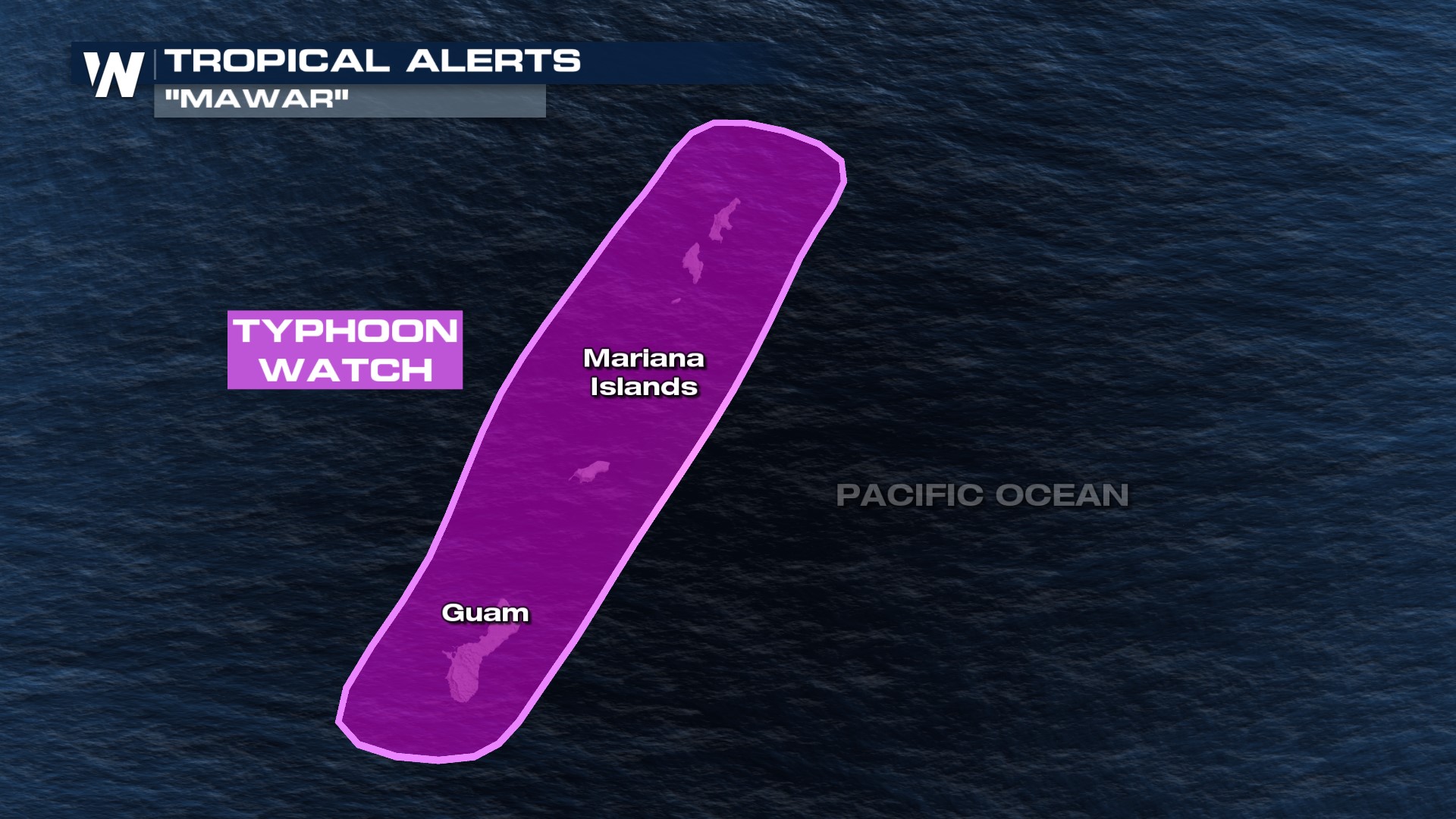 As a result, a Typhoon Watch has been issued for Guam and the Mariana Islands. People on the islands are being urged to rush preparations to completion.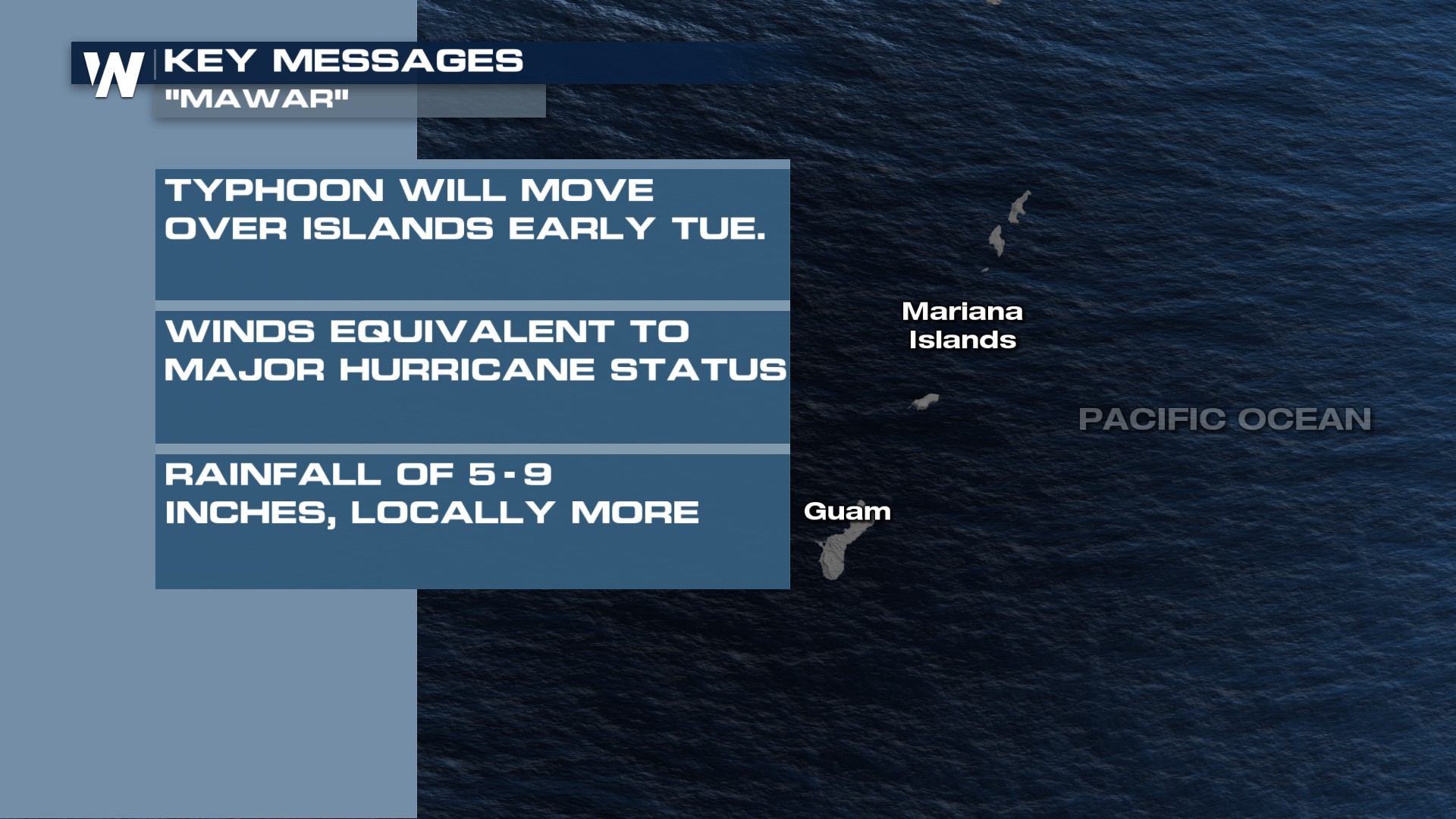 Impacts from Typhoon Mawar could be major, including damaging wind, storm surge, and flooding rainfall. You can get more information from the National Weather Service located in Guam here.