Microsoft has revealed the company's Xbox fiscal year 2023 Q2 report, and it's not a pretty picture, as the Xbox gaming revenue has dipped by 13% with hardware sales down as well.
While there's a lot to chew in the report itself, what we're looking at is the gaming side of things where Microsoft posted the following: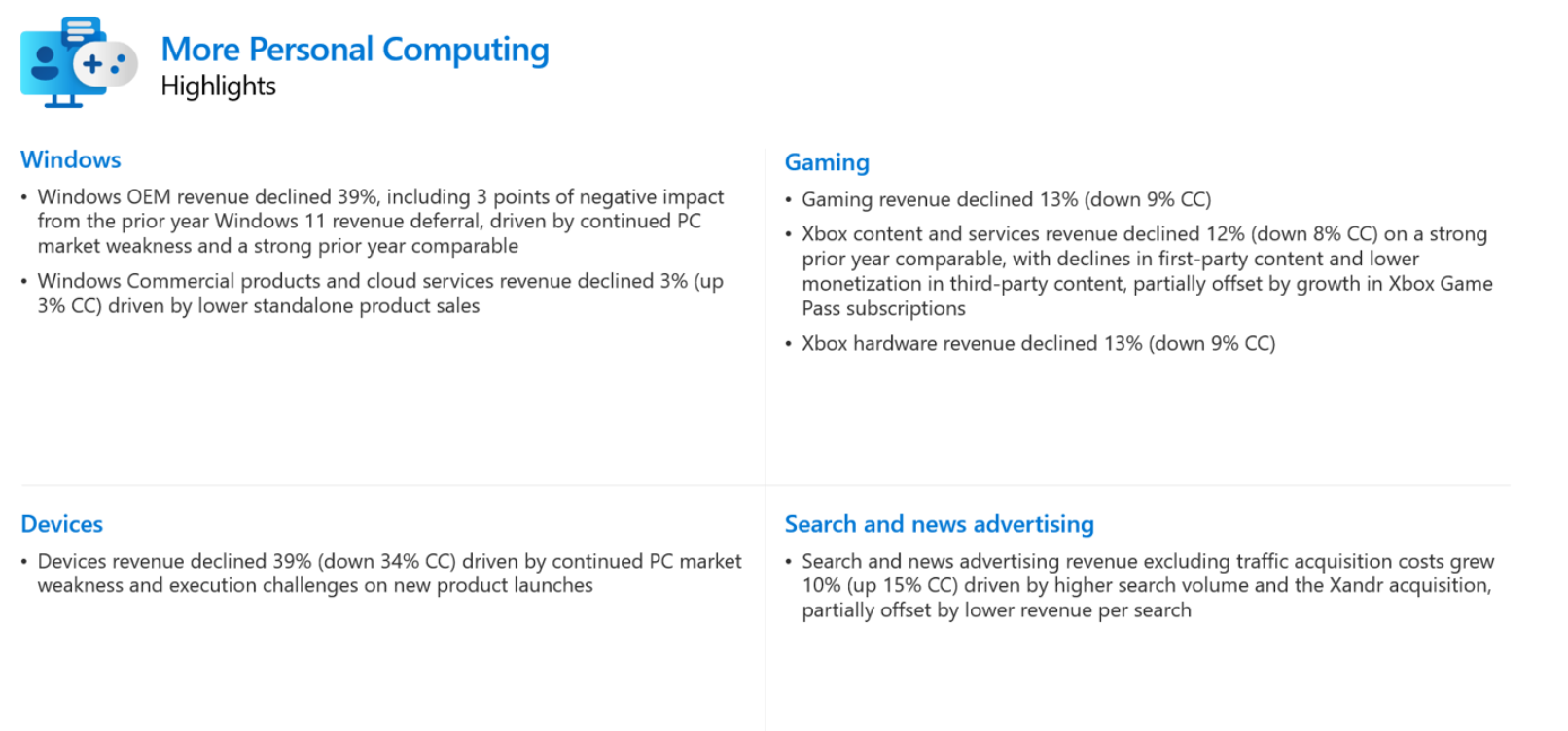 Gaming revenue declined 13% (down 9% CC)
Xbox content and services revenue declined 12% (down 8% CC) on a strong prior year comparable, with declines in first-party content and lower monetization in third-party content, partially offset by growth in Xbox Game Pass subscriptions
Xbox hardware revenue declined 13% (down 9%)
This is definitely not good news for Microsoft to start the year with. Not only did the company's gaming division revenue decline, but there was also the recent mass layoffs that transpired just a few days ago. More bad news for Microsoft is the latest lawsuit from gamers regarding the Activision acquisition, which the courts denied to be put on hold. Speaking of which, even tech giants Google and Nvidia have raised concerns regarding the potential buyout.
Hopefully, tomorrow's Developer Direct show with Bethesda will help ease some of the struggles the company's going through.
Source: Microsoft